Meta 4 (1994)
String Quartet
Duration: 17 minutes
Commissioned by The Mid-America Arts Alliance and
The Meet the Composer Composer/Choreographer Commissioning Program
New York Premiere: October 4, 1994;
The Bella Lewitzky Dance Company/The Colorado Quartet
Review: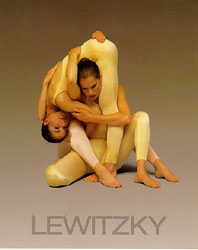 …the stunner is the 1994 string quartet Meta 4 (the composer obviously loves puns!). This piece fascinates me on several levels. First, its melodic material is florid, ornamented, and always singing. Second, the opening movement, which takes this melody from a cyclic unison section into increasingly rich counterpoint, is great structural drama. Third, the succeeding three movements are each a variation on that theme, giving the entire piece great cohesion. And finally, the music uses more repetition to enhance textures than might be the case for an earlier post-Impressionist composer; in other words, there is a fluid blend of post-minimalist with neo-Romantic technique…worth the price of admission, no matter what your taste.
Robert Carl, Fanfare
Meta 4, a vibrant, colorful string quartet by Robert Xavier Rodríguez, had sweep and lyricism as well as a delightful touch of whimsy.
Karen Campbell, The Boston Herald
…a weighty work with real emotional power.
Olin Chism, Dallas Morning News
Program Note:
Meta 4 for four dancers and string quartet was created with choreographer Bella Lewitzky and is intended for performance either as a ballet or as a concert piece. The title refers to the Greek prefix for "change" or "beyond" as in "metamorphosis" and "metaphysics." Accordingly, the work features permutations of fours at various levels: four dances, four players and four movements based on one four-note melodic cell (C, A-flat, D, E-flat). The four movements thus function as variations on a single theme: a musical equivalent of French impressionist Claude Monet's series of multiple paintings of the same subject (whether cathedrals, water lilies or haystacks) in the changing light of different times of the day. Here the musical landscape evolves from (I. Soliloquy and Canon) a florid, Bach-like quasi-religious exaltation to (II. Scherzo) a playful Sonatina to (III. Arioso) a lyrical intermezzo with a rhythmic, canonic trio and, finally, to (IV. Toccata) a brilliant moto perpetuo finale. Rodríguez' musical language has been characterized as "richly lyrical atonality" (Musical America) in a style "romantically dramatic" (The Washington Post) and filled with the composer's "all encompassing sense of humor" (The Los Angeles Times).